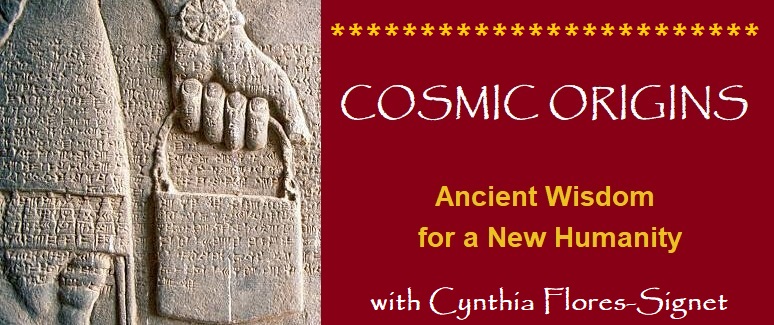 There have been races that have come and gone, and some who are here today on this planet that are totally unknown to us and our history. Traces of these civilizations have been left in pyramid and megalithic stone structures all across the globe; in ancient manuscripts and in the oral traditions passed down from generation to generation by the wisdom keepers of indigenous cultures and mystery school traditions

 – Cynthia Flores-Signet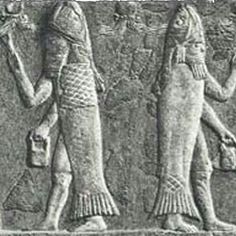 Why is recovering this ancient knowledge and awakening to the truth of our origins and our connection with interplanetary races so relative to humanity in this epoch of time?  Because it answers who we are,  where we came from and where we want to go from here. Because the deliberate suppression of this knowledge has kept us from the humanitarian use of advanced technologies that are now available to instantaneously propel this planet 100 years into a future of clean, free and sustainable energy, pure water and breathable air!  That's why!  And quite frankly, we are long overdue for this knowledge which will bring about a radical shift in perspective and serve as a catalyst for the creation of a thriving and healthy society based on cooperation and abundance, rather than greed, control and lack. You could say that "all of creation" is holding its breath in anticipation of the day when we declare our own sovereignty (i.e. grow up) and by our own free will choose to consciously take our rightful place in this universe!   As a Hopi elder said, We are the Ones that we have been waiting for!" 
In this day event Cynthia will lay the foundation for a new and broader perception of our world through teachings that are not found in textbooks.  The truth is vibratory and this knowledge is meant to inspire, if not push us, in search of our own original truth and purpose.  These are just some of the teachings that will be shared –   
LOST EPOCHS OF TIME AND THE GREAT COSMIC CYCLE
Ancient wisdom teaches that we as a humanity have gone through several cycles or epochs of time on this planet. The records left by ancient civilizations and the oral histories of the oldest traditions point to the close of this particular time cycle as the most crucial. They say that we are the people of the prophecies, the rainbow bridge builders.
MYSTERY SCHOOLS AND THE SEVEN SACRED CITIES:
The purpose of these "schools" has always been to teach practices and disciplines for accelerating soul evolution and self-awareness.  They also ground a higher frequency of light on earth and serve as sanctuaries for preserving and safeguarding cosmic truths and spiritual principles. We will learn about these sanctuaries located in specific areas of the earth and their important role in the end of this epoch cycle.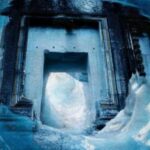 THE TRUTH OF OUR PAST IS THE BRIDGE TO OUR FUTURE:
Science is now merging with ancient wisdom as newly rediscovered archaeological sites of lost civilizations are shoving our historical timeline into oblivion.  Ancient manuscripts, anomalous artifacts and skeletal remains of unknown origin are being revealed in such great numbers that they can no longer be ignored and placed away in museum basements because they do not "fit in" to our present day paradigm.  History is in need of a major rewrite, as is the accepted theory of evolution.  And what about now?  What is already known that has not been shared with the global population?  What technologies have already been developed and withheld in the fields of free energy and medicine that would radically change the world? How would our lives be different?   
Join Cynthia for an enlightening discussion about these provocative questions and more.  Perhaps together we can find the answers to build a new and more caring and conscious world for our children and our children's children.        
Cynthia Flores-Signet  is a researcher and teacher of ancient wisdom found in indigenous cosmologies, sacred texts and mystery school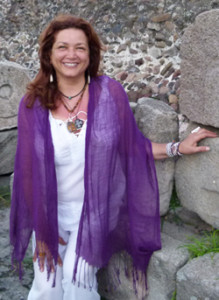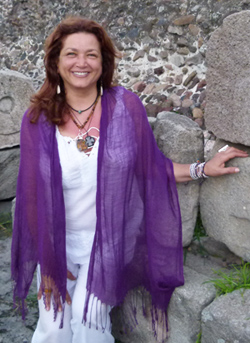 traditions.  She has devoted her life in relationship and apprenticeship with indigenous medicine teachers and wisdom keepers throughout the Ancient Americas because they hold a deep understanding of our connection to all that is through the same cosmic truths. They live in harmony with the earth and each other.   Cynthia serves as a bridge to respectfully share this ancient wisdom with today's modern world through heart-centered teachings,  sacred traditions programs and spiritual journeys to the earth's most sacred sites.   
In this workshop, Cynthia will be sharing her research on the latest discoveries of ancient civilizations, sacred texts, and archaeological discoveries that she believes will soon change reality as we know it.  It is information that sheds light on our true origins and cosmic heritage, and on our interplanetary relationships with civilizations that have directly influenced humanity and consciousness on this planet. 
PONTE VEDRA BEACH, FLORIDA 
MONDAY,  NOVEMBER 25, 2019 
10 am – 6 pm
Cost: $95.00 preregistration only 
  (Location and details will be sent upon registration)
To register contact:
CONSTANCE FRANKENBERG: 1-800-588-3659 OR RAGDA DEEB 904-626-4538
PAYMENT OPTIONS: 
To make your deposit on-line with your Visa, Mastercard or American Express card on our PayPal Secure Server, please click the "add to cart" button.  (The amount charged to your credit card includes PayPal processing fee of 3%).
Your payment may also be made by direct deposit to a U.S. Bank account or by cash or check to the Florida sponsors directly.  Please call or email us for instructions.  Thank you!