This Event has been Sold Out!    
  

TOTEMS 

&  

SPIRITS 

of  the  

MEDICINE  

 

WHEEL
An Earth Wisdom Teaching with Cynthia Flores-Signet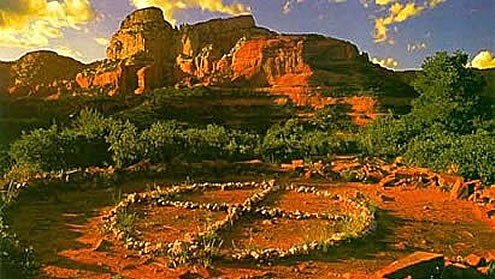 The Medicine Wheel has been used by indigenous cultures for centuries as a powerful tool for self-awareness, connection, protection, and healing.  The wisdom of the medicine wheel teaches us that there is a natural order and universal timing to all things. It teaches us how to walk in harmony and balance within the Sacred Hoop of Life, how to navigate and flow with the seasons and cycles of nature and our own life. Working with the Medicine Wheel is an active meditation that opens sacred space for communion with Creator and all things seen and unseen.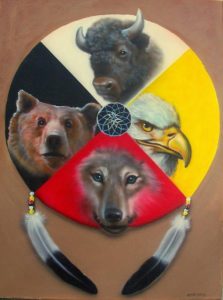 Join Cynthia on a journey through the cycles and seasons of the Medicine Wheel, where she will share knowledge about –
• SPIRIT KEEPERS OF THE FOUR DIRECTIONS:  Each cardinal direction has its own unique qualities and potency that represent different aspects of creation. When we align ourselves with these aspects, we learn to naturally bring more power and harmony into our own life.
• EARTH ASTROLOGY – When we were born our soul entered a certain direction of the medicine wheel which became part of our energy signature.  We resonate with the tendencies and personality traits inherent to that direction. What direction do you reflect on the Medicine Wheel of Life?
• SETTING UP A PERSONAL MEDICINE WHEEL: Learn how to create your own portable medicine wheel that you can immediately begin to use as a powerful tool in your own everyday spiritual practice!
CONNECTING WITH YOUR POWER ANIMAL:  Cynthia will take you on a drumming journey to meet your power animal. In the shamanic world it is believed that everyone has a power animal that helps protect them from illness and negative energies and adds to their strength and personal empowerment.
JACKSONVILLE, FLORIDA
Wednesday, January 22, 2020
6:30pm – 9 pm
$25 Prepaid registration
THIS EVENT HAS BEEN SOLD OUT!