A 4-DAY TRAINING INTENSIVE IN ANCESTRAL WISDOM TRADITIONS
Thursday, November 8 through Sunday, November 11, 2018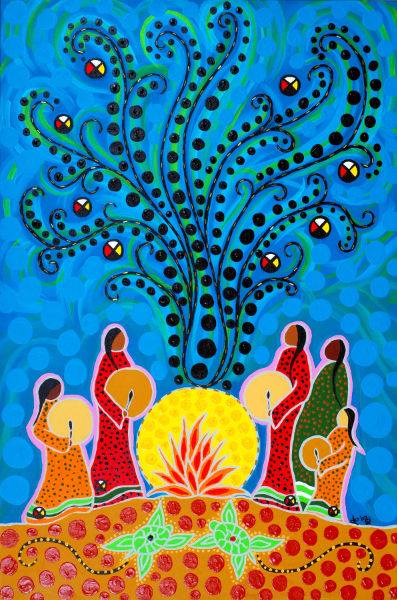 As our Western culture seeks deeper purpose and greater connection, we are witnessing the rebirth of ceremonial gatherings across our planet!  Once again, the sacred circle is calling us home to celebrate and honor our interconnectedness with each other, with Nature and the Cosmos!  Ceremony is prayer expressed through sacred song and dance; through the beat of the drum and the sounding of the conch shell; through the burning of incense and the offering of flowers and fruits as a blessing to all creation. It is the language through which we communicate with Spirit and connect with all life … the seen and the unseen.
We each have a role to play in this evolving resurgence of ceremony; but what is our role, and how might we discover it?
First, there is the ritual of ceremony itself, led by those called to carry its meaning and promise into our times.  Participants take their active role in the creation process and carry its lessons and gifts out into the world.
Among the fundamental truths revealed to Cynthia in her apprenticeship with teachers of ancient wisdom traditions, is this:  Ceremony is the act; a potent ritualist is the one whose integrity, discipline and training draws power through "the act" in service.
Since ancient times, the protocols of ceremony have been safeguarded and passed orally from teacher to student so that the meaning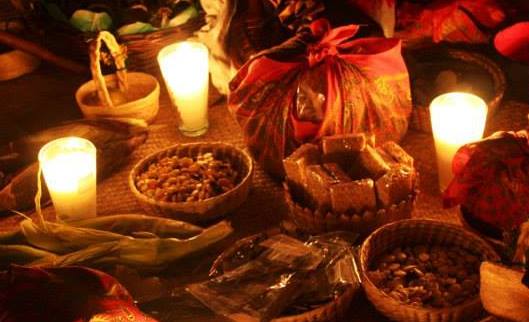 behind the ceremony is understood and practiced as a discipline for the benefit of all.  But where are the schools for instruction in these ways of the sacred?
The temples have long been abandoned, but the knowledge has been carried forth by shamans and teachers of ancient cultures and wisdom traditions.  It is time to forge a new earth that integrates ancestral heart wisdom with the mind of Western culture to walk in balance.  We do this not only for this humanity, but as a loving legacy for those who come after us.
Join Cynthia in a rare opportunity to study with a true wisdomkeeper, Chief Ailtonal Zempoalyolotl Martha Sole, of the Nahuatl and Azteca Solar tradition.  To learn the ways of ceremony directly from a teacher of sacred traditions honors us with the beautiful responsibility of carrying these teachings with impeccability to our own community.
Each day we will experience the power of ceremony from sunrise through dreamtime!  Our intimate circle of 13 will learn the meaning behind the ceremony and listen to stories and wisdom teachings of the ancestors.  We will participate in a sacred temazcal (sweatlodge ceremony) and a group offering ceremony for Mother Earth.  And we will gain a deeper understanding in the use and practice of –
Instruments of Power: The energetic properties of fire, drum, rattle and conch shell

Ritual Salutation to the Four Winds

Protocols of the Sacred Circle

The Four Elements

The Importance of Fire in Ceremonies of Purification and Healing

The Ritual of Copal (incense)
We will also participate in a TEMAZCAL (sweatlodge) CEREMONY 
and a Group Offering Ceremony to Mother Earth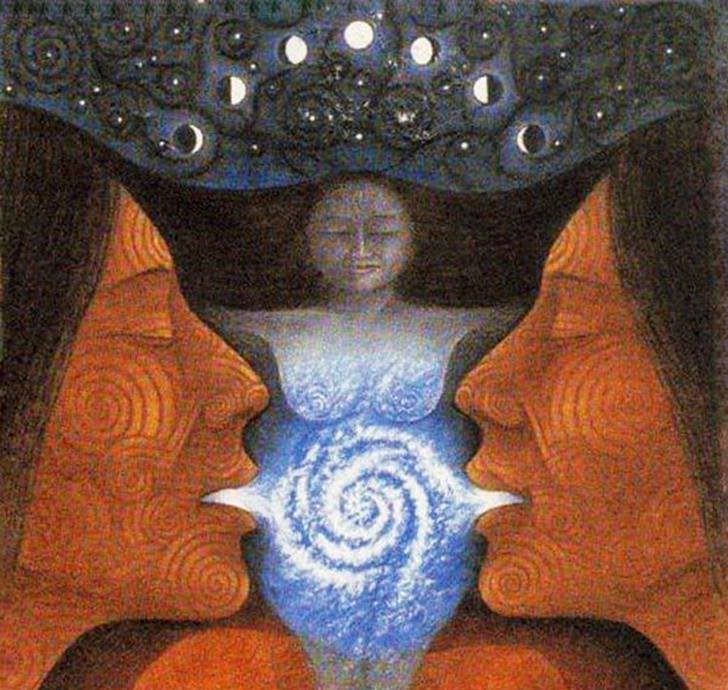 This training is open to those who have a strong desire to learn these traditional practices and ways of ceremony, whether you are an acolyte, a healing practitioner or a group leader.   It will take place in a private compound near Cuernavaca, Mexico, The Land of Eternal Spring!
The exchange for this 4-Day training Intensive is $695.00 and includes daily wisdom teachings and ceremonial guidance with Jefa Martha; temazcal (sweatlodge) ceremony; simple dormitory style lodging; all meals; group transportation to and from the Mexico City  International airport; and our exceptional english/spanish translator . All is included except your round-trip international airfare.  If you are called to participate, please CONTACT CYNTHIA for further details and instructions on making your deposit.   The number of participants is limited, and your place will be held with deposit only.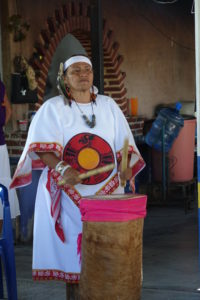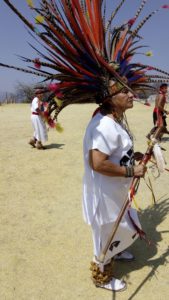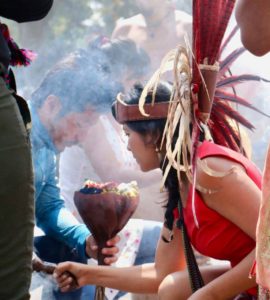 "There are things that cannot be written.  The only thing I know is that you are a seed that is not yet sprouted.  All that you need to be, to do, and to have, you already are.  Only allow your higher mind to manifest itself through who you are: awaken and activate all your internal channels through our ancestral collective ceremonies that allow the union and the fusion of the cosmic and the sacred, in order to return to an era of light and knowledge."  – Chief Martha Sole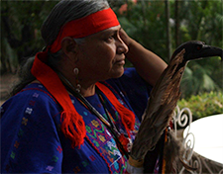 Chief Martha Sole is a Moon Dancer, Sun Dancer and internationally recognized spokesperson and guide of the ancient Nahuatl tradition. The people from this land are Mexica (meh-shee-ca), part of the Olmec, Toltec, Chichimec and Aztec ancient cultures.  She is opening her heart, her home and sharing her sacred traditions and knowledge with us — knowledge that was prophesied to be returned to humanity in preparation for the dawning of the Sixth Sun!
This is a very rare opportunity for those of a  like mind and open-hearted desire to apprentice with an indigenous wisdom keeper who will be sharing  teachings and ceremonial practices. The purpose is to preserve and honor the wisdom of ancient traditions so that they may merge with today's Western culture for harmony and balance.    Our circle will be intimate; the days will be full and focused; and the depth of the work will be transformational on a soul level.  If you would like to be included in our Circle of 13 students –
Contact Cynthia@cynthiafloressignet.com to ensure that there is space.
Submit your non-refundable deposit of $250 U. S. by credit card through our secure paypal server (plus processing fee), or you can pay through check or wire transfer to our U.S. Bank. (If you choose this option, account information will be sent to you)
Balance is due in full by September 20, 2018.